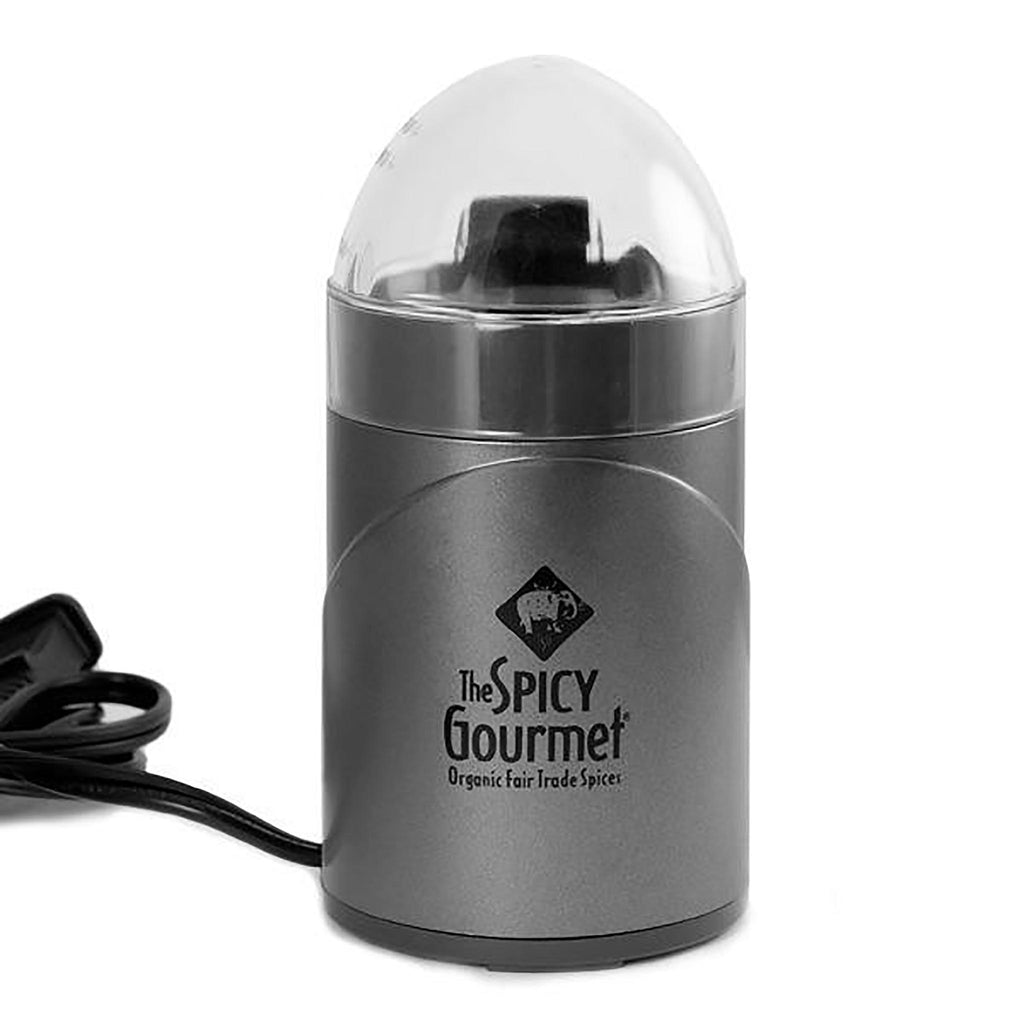 [Demo1]
There--- is simply no substitute for milling your own spices on demand, releasing those tantalizing flavors and aromas exactly when you need them. That's why we custom designed a precision electric spice grinder. Just toss in the dry-roasted spices, and in moments, they'll be ready to enliven your palate and fire up your recipes on an adventure in great taste. 
The custom designed Spicy Gourmet Spice Mill is strong, powerful, lightweight and durable. It features the highest quality stainless steel blade and a domed top that doubles as a measuring cup so you can see how much you've milled without taking off the top.
[/Demo1]

[Demo]
See Spice Grinder Demo below.
(skip to minute 2:40 for grinder demo.) 
[/Demo]
---