The International Seasoning Set
$25.00!
$35.00
Kosher & USDA Organic Certified | Free Shipping!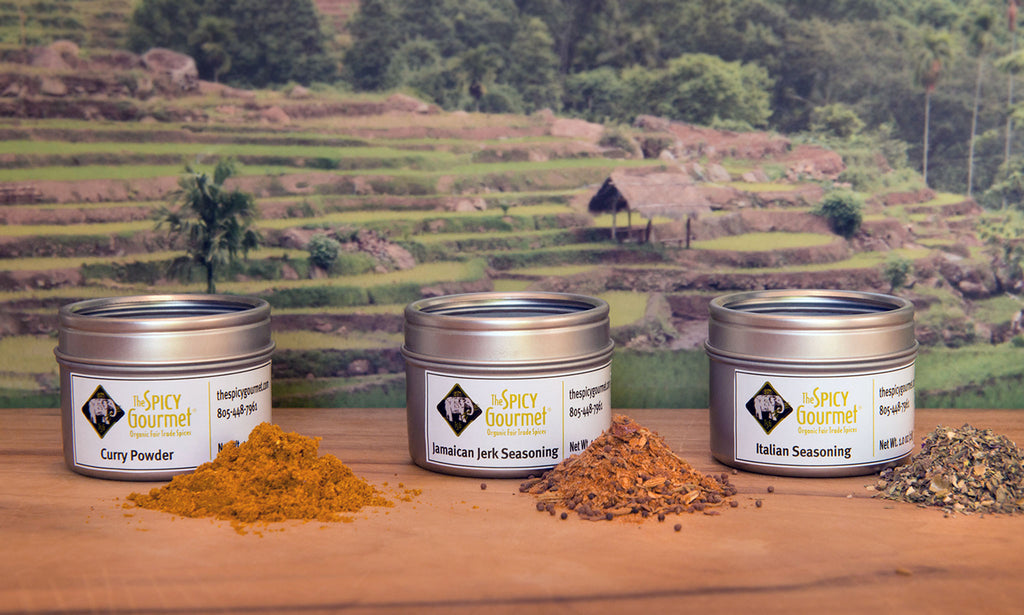 Enliven your palate with our New International Collection!
By popular demand, we have assembled new herb and spice blends that will take your everyday dishes to flavorful new heights.
These USDA Certified Organic Fair Trade and Kosher blends take the guesswork out of preparing delicious, healthful meals.
Spend time at the table, not in the kitchen!
By helping you reduce meal prep time, you can get dinner on the table quickly and spend more quality time with your family and friends.
The International Collection includes three proprietary blends:  Curry Powder, Italian Seasoning and Jamaican Jerk Seasoning.
Curry Powder – Our curry powder, with origins in Southeast Asia, combines the best organic tropical spices now used throughout the world. We recommend using this golden yellow blend, which includes cayenne pepper, Ceylon cinnamon, coriander, cloves, fenugreek, ginger, nutmeg, salt, and turmeric, when preparing Curried Zucchini Sautee.
Italian Seasoning – Prepare mouth-watering Italian dishes using our organic, salt-, free blend of basil, garlic, marjoram, oregano, and sage. This aromatic blend, along with some pantry staples, produces a homemade Marinara Sauce reminiscent of Nonna's kitchen!
Jamaican Jerk Seasoning – Open this salt-free seasoning blend to instantly be transported to the Caribbean islands! Our proprietary blend of organic allspice, black pepper, cayenne pepper, chili flakes, cinnamon, cloves, fennel, garlic, ginger, mustard, onion, paprika, and thyme combine to make the most enticing Jamaican Jerk Chicken we've ever tried.
---